Fresh Start Delights Gifts
Welcome Aboard Collection: Embrace the spirit of new beginnings with our New Joining Kit gifting range at The Surprise Inside. Explore a selection of thoughtfully curated gifts that make the transition into a new journey seamless and exciting. From personalized essentials that foster a sense of belonging, to practical and stylish accessories that inspire confidence – our New Joining Kit gifts are designed to create a warm and memorable onboarding experience. Each gift embodies the anticipation of a fresh start and the promise of growth. Explore now and extend a heartfelt welcome to newcomers, turning their first steps into a memorable adventure with our curated collection.
Elegance in Silver: Discover timeless beauty with our exquisite Silver gifting selection at The Surprise Inside. Explore a curated array of gifts that radiate sophistication, purity, and significance. From intricately designed silver jewelry that adds grace to any occasion, to finely crafted silverware that elevates dining experiences – our Silver gifts are designed to stand the test of time. Each gift carries the lustrous charm of silver, making it a perfect choice for commemorating special moments and milestones. Explore now and embrace the brilliance of silver, turning your gestures into cherished memories that shine with elegance and distinction.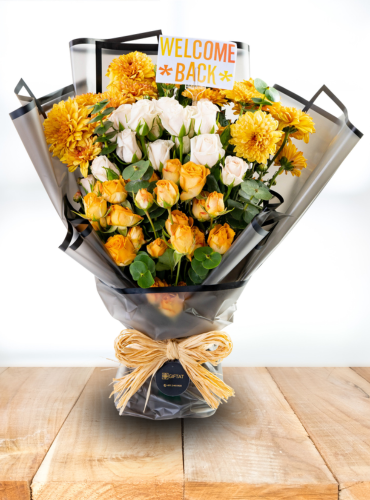 Tell your visitor how your service can improve their life. Connect with the problem that they're trying to solve and address any objections you think they might have.
What is the biggest benefit your customer will get from this? Keep your target audience in mind.
Why you should choose The Surprise Inside for Gifting!
Choose The Surprise Inside for Gifting: Elevate your gifting game with us! We're not just a gift shop; we're an experience. Our carefully curated collection is designed to astonish and delight. From beautifully packaged presents to the thrill of discovering the unexpected inside, we redefine gifting. Our unique approach ensures your gestures leave lasting memories.
With top-notch quality, diverse options, and heartfelt surprises, we transform ordinary moments into extraordinary memories. Whether it's birthdays, anniversaries, or any celebration, choose The Surprise Inside to make your gifts truly unforgettable. Embrace the joy of giving with a touch of magic – exclusively from us.