Elevate your business gatherings with our sophisticated Corporate Meeting gifting selection at The Surprise Inside. Explore a range of distinguished gifts that epitomize professionalism, appreciation, and meaningful connections. From sleek personalized accessories that convey thoughtfulness, to refined gift sets that leave a lasting impression – our Corporate Meeting gifts are designed to enhance your interactions and express gratitude. Each present reflects the value you place on relationships and collaboration, adding a touch of prestige to your meetings. Explore now and elevate your corporate engagements with gestures that resonate excellence and camaraderie.
Celebrate the thrill of the game with our dynamic Cricket Tournament gifting range at The Surprise Inside. Immerse yourself in a world of sportsmanship and camaraderie with a selection of exciting gifts that capture the essence of victory, teamwork, and passion. From personalized cricket gear that fuels the enthusiasm, to spirited gift hampers that elevate the game day experience – our Cricket Tournament gifts are designed to amplify the excitement of every match. Whether you're cheering for your favorite team or rewarding the players, our gifts hit a home run in creating unforgettable memories. Explore now and add a winning edge to your cricket celebrations!
Celebrate milestones and accomplishments with our inspiring Achievement gifting assortment at The Surprise Inside. Discover a range of meaningful gifts that encapsulate the spirit of success, dedication, and excellence. From elegant keepsakes that symbolize progress, to personalized mementos that honor hard work – our Achievement gifts are designed to acknowledge and uplift. Each gift is a testament to determination and serves as a reminder of the heights one can reach. Explore now and mark significant moments with gestures that applaud ambition and inspire further greatness. Make every achievement a memory to cherish with our curated selection.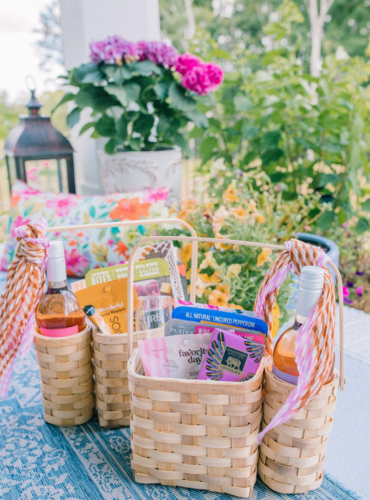 Tell your visitor how your service can improve their life. Connect with the problem that they're trying to solve and address any objections you think they might have.
What is the biggest benefit your customer will get from this? Keep your target audience in mind.
Why you should choose The Surprise Inside for Gifting!
Choose The Surprise Inside for Gifting: Elevate your gifting game with us! We're not just a gift shop; we're an experience. Our carefully curated collection is designed to astonish and delight. From beautifully packaged presents to the thrill of discovering the unexpected inside, we redefine gifting. Our unique approach ensures your gestures leave lasting memories.
With top-notch quality, diverse options, and heartfelt surprises, we transform ordinary moments into extraordinary memories. Whether it's birthdays, anniversaries, or any celebration, choose The Surprise Inside to make your gifts truly unforgettable. Embrace the joy of giving with a touch of magic – exclusively from us.